Wake Up Refreshed with Contour Cube and Say Goodbye to Puffiness and Dark Circles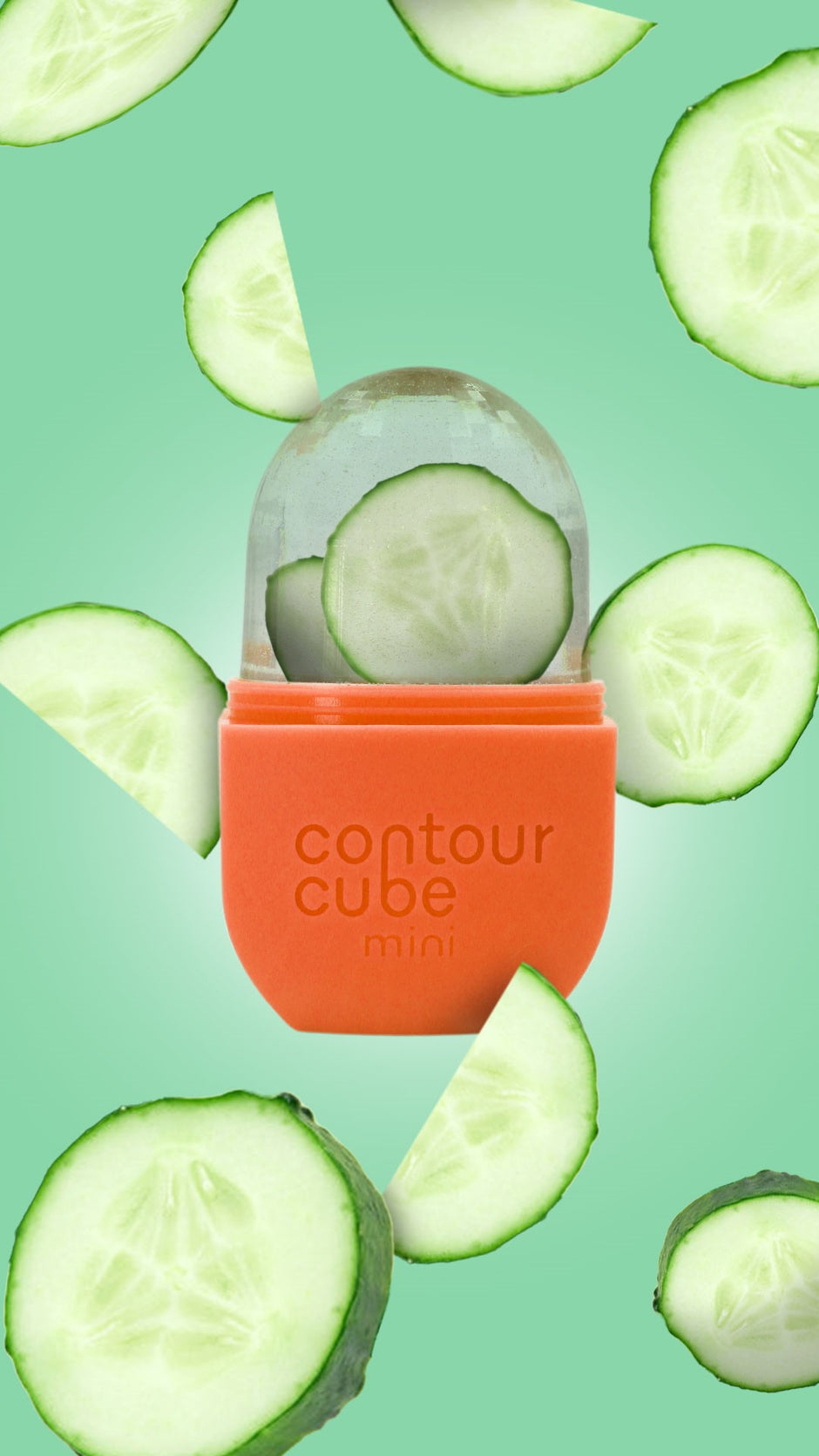 Contour Cube is a game-changer for your skincare routine that effectively reduces puffiness and dark circles. This revolutionary ice facial tool combines the power of cryotherapy with a simple and easy-to-use design, making it the perfect product to reduce inflammation, minimize the appearance of enlarged pores, and add radiance to your skin.  
 Cryotherapy is a popular treatment in the world of skincare, and for good reason. It uses cold temperatures to improve circulation and tighten skin naturally. With Contour Cube, you can reap the benefits of cryotherapy from the comfort of your own home. No more trips to the spa or struggling with slippery ice cubes - Contour Cube is here to make your ice facials fuss-free. Visit our product page to discover how Contour Cube can enhance your skincare routine.  
 Wondering how to reduce puffy eyes? One of the most significant benefits of using Contour Cube is its ability to reduce puffiness, especially around the eyes. Puffy eyes can make you look tired and run-down, but with regular use of Contour Cube, you can achieve a fresher and more vibrant appearance. Whether you're dealing with puffiness due to lack of sleep, stress, or other factors, Contour Cube is a must-have in your skincare regime. 
 So, how do you use Contour Cube? It's incredibly easy. Simply add water through the heart-shaped hole (or other ingredients, such as cucumber or coffee) and freeze. Once frozen, apply the cube to your face in circular motions in 30-second intervals for up to one minute, focusing on areas where you want to reduce puffiness. Contour Cube's unique design allows you to easily target hard-to-reach areas, such as around the eyes and nose. Are you ready to become a Contour Cube expert? Discover just how easy it is to use by checking out our videos today! 
 But wait, there's more. For an extra boost to combat dark circles under your eyes, mix coffee with water and add it to your Contour Cube before freezing. Caffeine, a key component in coffee, can constrict blood vessels and reduce inflammation, helping to diminish the appearance of dark circles. This simple trick is just one of the many ways you can customize your Contour Cube ice facial. Explore more recipes here and tailor your ice facial to your skin needs. 
 In addition to reducing puffiness and improving circulation, Contour Cube can also help minimize the appearance of enlarged pores and soothe breakouts. Regular use of Contour Cube helps tighten and tone your skin, resulting in a smoother, more radiant complexion and a natural glow. Icing also soaks away oil from your skin and works wonders in curing acne, stopping spots in their tracks by soothing swelling. 
 But don't just take our word for it. Here are some rave reviews from our customers: 
 "This little tool is the best thing ever. So simple but yet so practical. No more ice packs as this saves the day when my face is puffy from allergies and what a great wake up tool! Thanks very much! Can't wait to try some more recipes!" – Laura 
"Love using this in the mornings. It definitely wakes me up and helps with the puffiness under my eyes." – Jessica 
 "In a very short time after adding this into my routine daily I have noticed a huge difference in less puffy spots less redness and my skincare products go on so much smoother! I'll never skip a day of icing again!" – Brie 
 So, what are you waiting for? Contour Cube is an affordable, easy-to-use, and effective solution to your skincare needs. Whether you're dealing with puffiness, dark circles, or enlarged pores, Contour Cube has got you covered. Say goodbye to slippery ice cubes and hello to the benefits of cryotherapy with Contour Cube. Don't wait, try it today and see the incredible difference it can make for your skin!